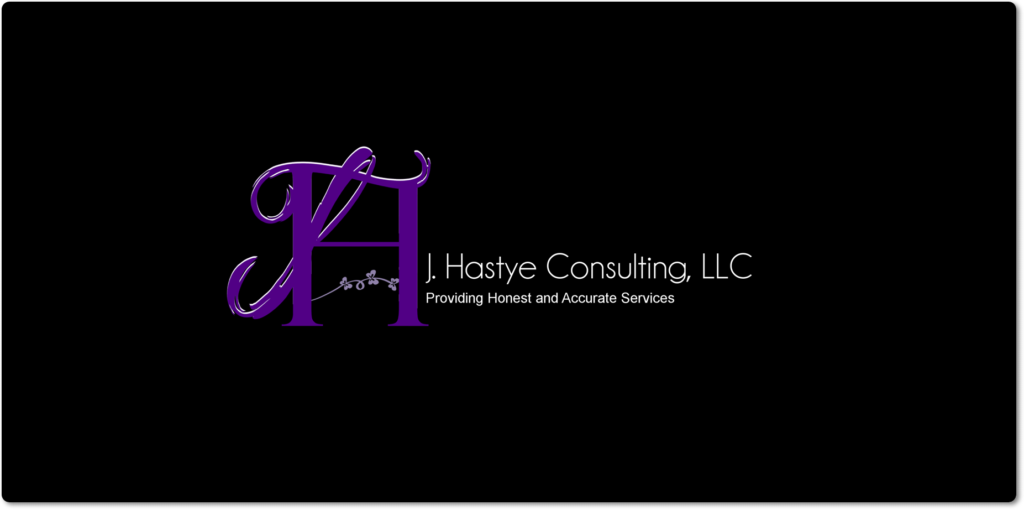 SMN Web Services Case Study:
Project Type: Launch Website. In need of logo. In need of customer contact solution.
The Request: New logo creation. New contemporary but simple and sleek website with ease of customer contact. Preferred colors of purple, black or gold.
The Solution: A new logo was hand crafted with 3 different options and 2 revisions. Color palettes of purple, black and white were chosen. An online booking system was created with client access to easily change booking, calendar and pricing options making booking easy for the clients customers online.
About the Client
J. Hastye Consulting, LLC provides small business startup support, book keeping, tax services and mobile notary services based in Charlotte, North Carolina. Client J. Hastye Consulting, LLC came to us as a new client and bestowed upon us the oppotunity to craft thier signature logo and website in addition to providing customer solutions that are easy for the client and customers in the same platform.
The Architecture
The architecture was built with a request of a contemporary but simple bone structure and a color palette of a royal purple color, black and white. The logo design was coordinated with the client and completed within a 48 business hour decision period with 3 different options presented. There were 2 revisions of the option that was chosen. We presented an online booking system with pricing and payment integration that was embraced by the client.
The Results
A central, responsive and digital space connecting the clients and its customers with comprehensive booking options for each of the clients services that can be easily managed by the client. Per audit the title, headings and description are crawalable and located through the web. The description and title are at perfect length. The sitemap.xml is located. No malware detected. Site is not blacklisted.
Testimonial
"It's Amazing. Thank you so much! You truly don't understand the blessing you just gave me. The hope." ~Jacelin Hastye Founder, J. Hastye Consulting, LLC~